Jordan Digital Learning Big Six
DTL supports educators in facilitating the effective use of technology to enhance student learning.  We support the following tools as part of the Digital Learning Big Six.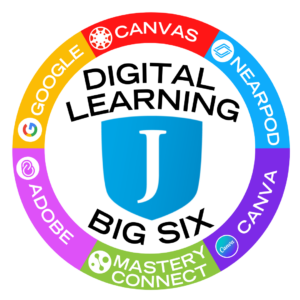 Technology itself is not a solution. Combined with researched best teaching practices, technology becomes a tool for more personalized, powerful, public education.
---
The Jordan Journey Podcast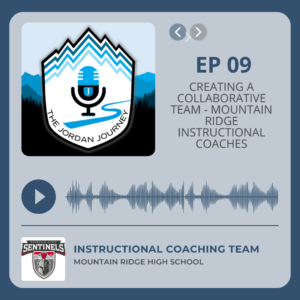 In this episode, our hosts Jared Covili and Kiera Beddes sit down with the instructional coaching team from Mountain Ridge High School. Mountain Ridge is fortunate to have a fantastic team of instructional coaches including: Richard Hoonaker, Shaila Keck, Bradley Moss, and Bri Anderson. These coaches have made tremendous strides as they work with teachers of Mountain Ridge High School, since the school's inception four years ago.
Over the course of this episode, we discuss the following questions:
You've recently had the opportunity to work with the Center for the Improvement of Teacher Education & Schooling. Tell us a little about your experience with CITES. Why is it important that coaches collaborate with coaches in other districts?
Tell us a little about your experience at ISTE last year. What is the benefit of participating in professional learning outside of your school/district?
How does the coaching relationship contribute to an environment where an educator would be willing to explore new instructional strategies?
How can you create a strong coaching team dynamic? What elements make your coaching team successful collaborators?
Don't forget to listen to our "Pitstop" segment where we shout-out something awesome happening in Jordan School District.
Follow us:
Catch up on past episodes on the Podcast Archive page.
---
Subscribe to the podcast:
---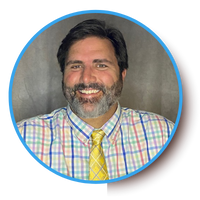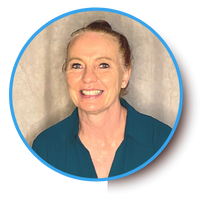 Follow Us
 @DTL_JSD
 Jordan Teaching & Learning
 Jordan Journey Podcast
Department Programs
  LPDL
   Ed Tech Endorsement
Digital Learning Big Six
Adobe Creative Cloud
Canva for Education
MasteryConnect
Canvas
Google Workspace
Nearpod
YuJa