Jordan Digital Learning Big Six
We support a variety of programs that are used district-wide to fulfill our mission of supporting educators with effective technology to enhance student learning.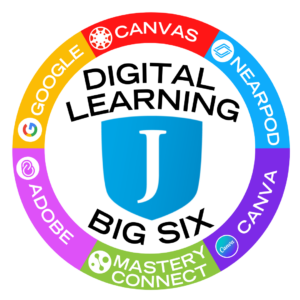 Technology itself is not a solution. Combined with researched best teaching practices, technology becomes a tool for more personalized, powerful, public education.