There are a lot of wonderful ways you can use Adobe products in the classroom. Each month, we will update this page with ideas on how to incorporate Adobe into your class in conjunction with the monthly ISTE standard.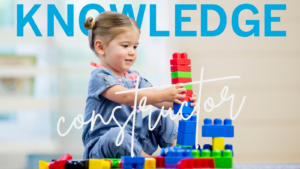 Nov 2023 Update - This month's DTL theme is Knowledge Constructor. The Knowledge Constructor standard requires students critically curate a variety of resources using digital tools to construct knowledge, produce creative artifacts . . . continue reading.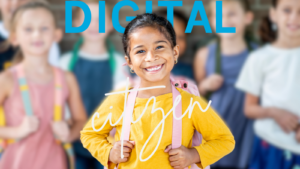 Oct 2023 Update - We are focusing on the ISTE Student Standard of Digital Citizen and for this month's update, we take a closer look at one of Adobe's new AI tool, Firefly . . . continue reading.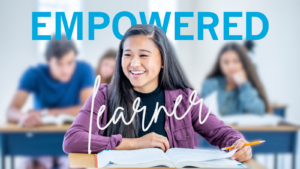 Sept 2023 Update - This month's focus is on the ISTE Student Standard of Empowered Learner and we take a look at the new collaboration feature in Adobe Express . . . continue reading.

Aug 2023 Update - To kick off the start of a new school year, check out one of the most exciting updates in Adobe Express with the Animate from Audio feature . . . continue reading.
---
Want to continue the Joy of Creativity?!?
Adobe for Education is committed to supporting educators share the power of creative and digital literacy with students to foster deeper learning and success.
We invite you to nominate a dynamic educator to lead colleagues in fostering creativity in classroom learning for joyful and deeper learning.
Through the new Adobe Creative Educator District Leader program, your ACE District Leader will receive free ongoing guidance for providing useful professional learning workshops to fellow teachers in your district.
Want to be a Creative Coach for your District? Sign up below!
Adobe for Education Creative Leader Form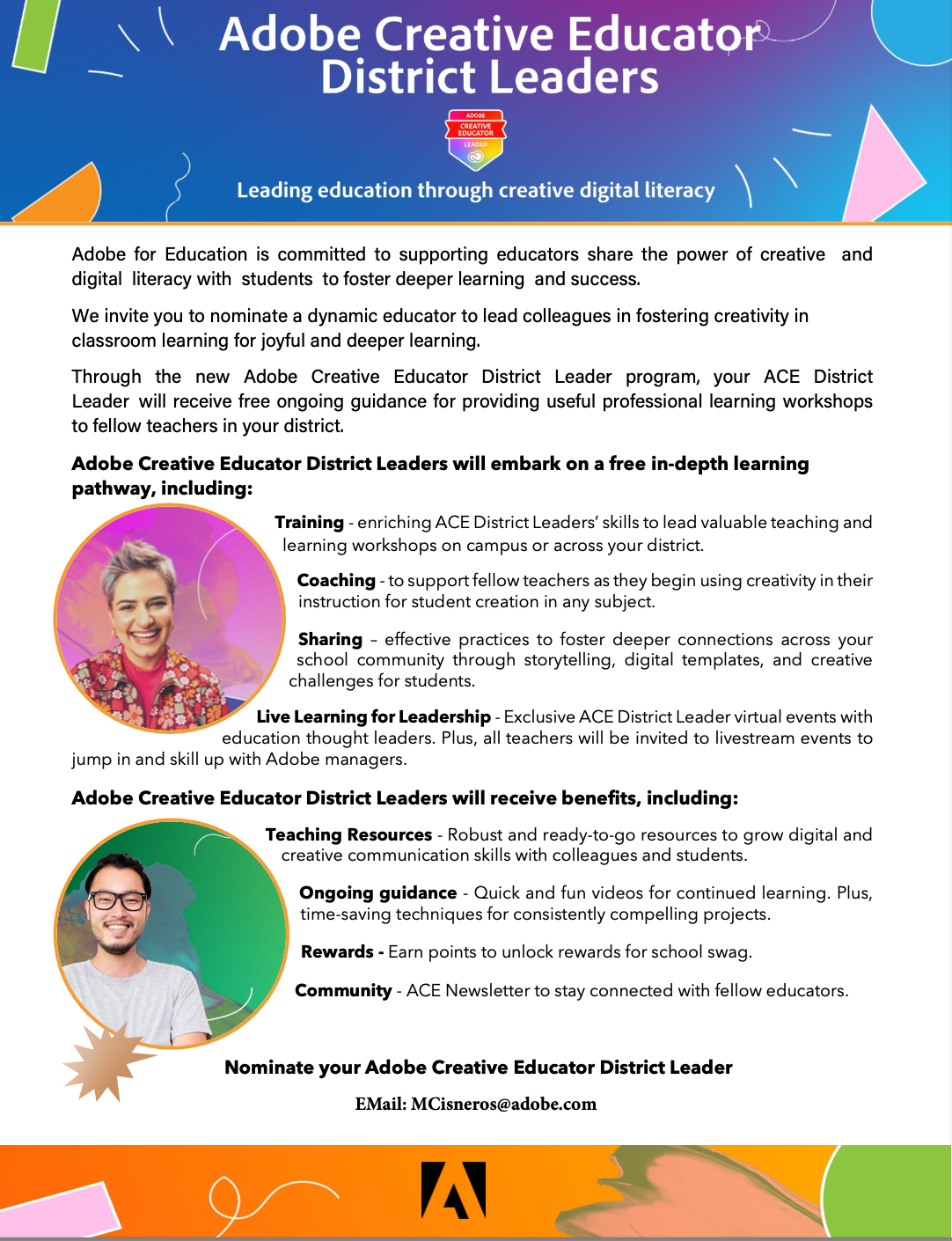 ---

Adobe's Creative Cloud is a collection of more than 20 apps like Photoshop, Premiere Pro, InDesign, Illustrator, Audition, and more. It is available to all Jordan District faculty, staff, and students in grades 7-12.
A great way to get started with Adobe Creative Cloud is by getting familiar with Adobe Express available to all students & teachers K-12. Check out our Express resources for more info!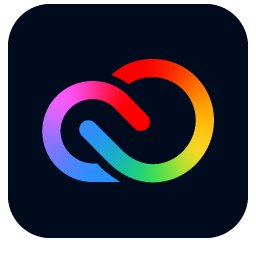 Remember:
To access Adobe Express, simply type in express.adobe.com in your browser URL.
Sign in using your Jordan District email.
Make sure to select "School or Company" account.
Start creating!
---
Getting Started
 Log Into Adobe Creative Cloud
  Getting Started Teacher Guide
  Adobe Login Guide for JSD
Learning Resources
  Adobe Education Exchange
   Adobe Creative Educator
Social Media-Creative Cloud
 Twitter
  Facebook
  Instagram
  YouTube
Questions? Contact me:
   Kiera Beddes
 (801)-567-8264