Transitioning From Old to New Competency-Based Educational Technology Endorsement
Changes Coming to Educational Technology Endorsement
by Deanna Taylor
Jordan District provides the Educational Technology Endorsement Program (ETEP) in partnership with the Utah State Board of Education (USBE), Utah Education Network (UEN), and Utah Valley University (UVU).
It is a 2-year program that focuses on the following goals:
Enhance teacher instructional practices by using technology seamlessly in classrooms
Emphasize project-based learning, constructivist approaches, and student-centered classrooms
Enrich instructional effectiveness
Increase student academic achievement
New cohorts begin each January.  Teachers have three years to complete the endorsement.
Contact either Deanna Taylor or Kiera Beddes for more information about course electives.
Endorsement Information
  EdTech Home
  EdTech Program Overview
  Endorsement Requirements
  Endorsement Registration
Questions? Contact us:
  Deanna Taylor
  801-567-8773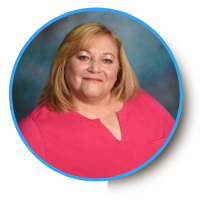 Kiera Beddes
  801-567-8264