Learn Platform Request
This video explains how to submit a request for a digital tool to use in your classroom/school. You may reach the Learn Platform site by clicking on your Google 9 square, or waffle.
---
  What is Learn Platform?
Jordan District is using Learn Platform to streamline and analyze the technology tools that are used in our classrooms to verify that they meet student privacy standards.
---
  Learn Platform for JSD
Teachers should check Learn Platform to see if the apps or tools they are using in their classroom meet student privacy standards set by the state.
An easy way to get to Learn Platform for JSD is to go to Google Apps, scroll through the apps, locate Learn Platform.
Jordan District Learn Platform Library
---
  Online Digital Video Request
To request that an online video be unblocked from the iBoss filter, you will need to fill out the form below. You will also need to
Submit the Online Digital Video Request form.  Then print the email response you receive and get the required signatures on it.  Turn the form into your administrator.
Table of Contents
  What is Learn Platform?
 Learn Platform for JSD
   Online Digital Video Request
Resources
Questions? Contact Us:
  Ross Rogers
  801-567-8759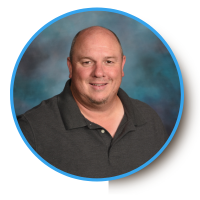 Kelli Cannon
  801-567-8726