The Jordan Teaching & Learning Team is committed to providing the best professional development for educators in Jordan School District. Check this page for upcoming opportunities for learning and growth.
Ongoing Events

Leadership in Personalized and Digital Learning (LPDL) is a program that prepares administrators to plan and implement personalized learning in their schools. The program includes synchronous and asynchronous online and components that will enable administrators to experience personalized learning as learners. If you are an admin that is interested in future cohorts, please contact Jared Covili.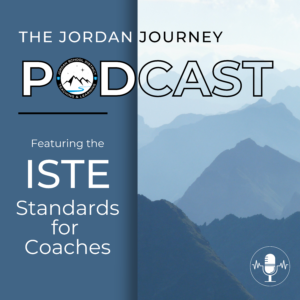 The Jordan Journey podcast is the newest project from the DTL team. The goal of this podcast is to highlight teacher stories and innovative practice within Jordan District. This year, each month's episode focuses on a different ISTE Standards for Coaches.
You can check out the past episodes archive here: https://digitallearning.jordandistrict.org/podcasts/
If you know a teacher or team that should be highlighted, please contact Kiera Beddes.
---
Upcoming Events

The Future of EdTech in Utah - Google is sponsoring an event on Saturday, November 5th for educators. This event is designed for teachers and will include Google's Adaptive Learning Lab and sessions hosted by Utah's Google Education Group (GEG Utah) focused on utilizing Google's tools in the classroom.
Register here: https://docs.google.com/forms/d/e/1FAIpQLScZ945nSwyvJT5NAWJsC-QWI_OXzkJ-46GdmMp_ffmmYELPLg/viewform?resourcekey=0-PMAEXiMlbXcGpEXRWlR9LQ

Utah First Lady Abby Cox invites educators to continue the conversation around educator wellness in an online virtual symposium on Saturday, November 12th. This three-hour symposium will include incredible speakers and a live Q&A session with a licensed therapist.
Any educator interested in learning more about their personal and professional wellness is invited to attend. This conference is free to attend. USBE will offer relicensure points to qualified attendees.
Register here: https://showupforteachers.org/en/register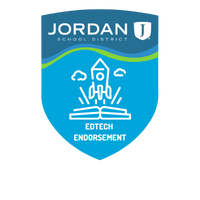 The DTL team will be accepting applications for the next cohort of the EdTech Endorsement. Applicants will be informed of placement by November 14-18th, 2022. Classes will start in January, 2023. Apply here: https://digitallearning.jordandistrict.org/edtech-endorsement-registration/
Questions?
Contact
  Jared Covili
801-567-8191